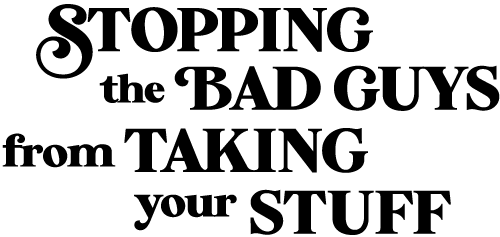 We're a boutique shop. Our team averages more than 30 years of hands-on experience, per person, in the world of Cybersecurity. We're actual engineers that can operate on both sides of the table, intrusion and prevention, as needed.
We've been involved in local, regional and global scenarios for everything from a single location company to global, "Fortune 500" and governmental organizations.
We provide prevention, forensic investigation and remediation services as well as our own products for certain requirements.
"We have been a customer since 2011 and we have continually been delighted with their depth of experience, security services and custom technologies."
"Exceptional team with an artful and creative eye to security that outwits the competition."
"Targeted by hackers through the years, it has been a tough road and we're very grateful for the expert support and on-going protection that has reduced our incidents substantially."
"These guys are the A-TEAM of security.  Thank you!"
"Their approach saved us hundreds of thousands of dollars."
"They are a very innovative, quick-thinking team and got us back up surprisingly quickly."
"We have been continually impressed by their depth of understanding."